Your tour guide in Sardinia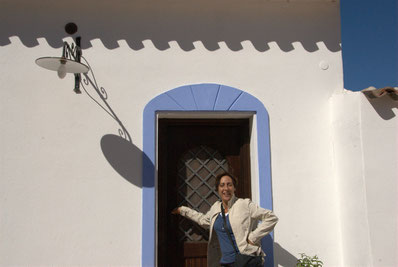 An enthusiastic, Native Sardinian professional tour guide will show you the real insights of Sardinia.
Sardinia-Tours.com offers services of a Professional licensed tour guide, with 20-years experience as a tour guide in Sardinia.
Working as a freelance tour guide, after some years of training and working experiences in the Uk I focused my professional activities in my own native Sardinia.
I can introduce you to the culture of the Mediterranean island of Sardinia. I have worked with many local and foreign tour operators (Usa, Israel, Uk, Japan), cruise ships, institutions, local councils and universities.
I have been in charge of many delegations, helping journalists and university professor providing assistance and interpreter services for many projects.
What they say about me: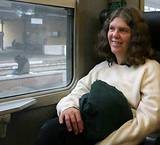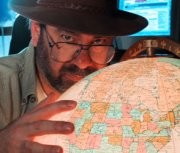 Barbara Radcliffe Rogers - Travel Writer and Author:
"Another option, and one that assures seeing the city's highlights including many treasures that a visitor would never find on his own - reserve ahead for the citz's premier art and history guide, Paola Loi. She skillfully navigates Cagliari's maze of streets and knows who has the keys to the closed churches; Cagliari's hidden sights don't remain hidden with her as a guide."
Best Things to Do on a Cruise Port Stop in Cagliari Sardinia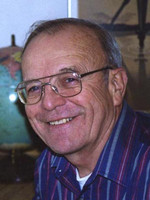 Stillman Rogers - Travel Writer and Author
"To best understand and enjoy the site, it is best to have a guide. The series Archaeological Sardinia has a book on Nora (Carlo Tronchetti, 1986) available at the on-site shop, but it is no substitute for a knowledgeable local guide. One such fluent English-speaking guide is Maria Paola Loi whose knowledge is encyclopedic and whose rates are reasonable"
David Lansing - Travel Writer
"Since not everyone knows how to properly prepare roasted tordo, as the song thrush is called in Sardinia, I'm including a recipe passed on to me by my Sardinian handler, Paola Loi."
Some David Lansing articles about Sardinia: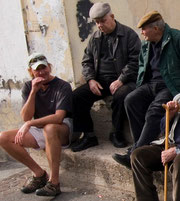 Timothy Nolan - Travel and Golf Writer
I write about travel, and so have been many places and helped by many guides.  But none of them have had a country at their fingertips the way you have beautiful Sardinia at yours.  I remember well the afternoon we visited the Argiolas winery in Serdenia and walked the village square under a perfect blue sky.  Cagliari is to me perfectly described by the throb of life in its fish market.  Best of all was the isolate village of Orgoloso, high in the Supramonte Mountains, where your skills with language and culture were complemented by your knowledge of geography.  We begin to understand the places we visit when we see their everyday routine, and revealing the everyday is your skill.  Combining warmth, knowledge, spontaneity and professionalism is your gift.
Thanks and My Very Best Always,
Tim Nolan

The Dream of Italy Travel News Blog
Meet one of the best local tour guides in Sardinia.
Sardinia can be difficult to really explore on your own since its language, history, and culture are completely different from mainland Italy. Paola gives the visitor an in-depth look at all the island has to offer and is able to provide experiences not always available to tourists.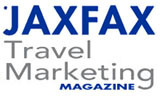 JaxFax Travel Marketing Magazine:
You can't steer dedicated foodies looking for an undiscovered cuisine to a better FIT destination than the island of Sardinia, where Maria Paola Loi can introduce them to such delicacies as bottarga (dried caviar used to perfume pasta dishes), ambrosial sea anemone, saffron farms, the island's famed Bue Rosso (red ox) and the unique Sardinian flatbread—as well as outstanding wines unavailable in North America. This certified guide will work with agents to design customized (and commissionable) programs and itineraries

Gazeta.pl - Poland
mówi nasza przewodniczka Paola Loi, która o wyspie wie prawie wszystko
(as told by our tour guide Paola Loi, who knows nearly everything about this island)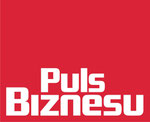 pb.pl - Poland
Wokół Zatoki Aniołów - Cagliari jest starsze niż Rzym – podkreśla Paola Loi, przewodniczka (Around the Angel Bay - Cagliari is more ancient than Rome - as the guide Paola Loi highlights)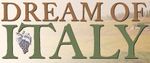 Dream of Italy - Travel Newsletter
Meet One of the Best Local Tour Guides in Sardinia

Dream of Italy recently published two special issues profiling more than 70 of the best tour guides and tour companies in Italy. This list of tour guides (only accessible to subscribers) is a must-read  for anyone planning a trip to Italy. Here's a profile of one of the best tour guides in Sardinia
Services offered:
Guide for city tour-sightseeing
Visit to archaeological sites
Visit to handicraft workshops, ateliers, markets and wineries.
Half day tours (from 2 to 4 hours)
Full day tours (from 5 to 8 hours)
Guide/escort for tours of the whole island for 2 or more days